Hi everyone,
Good day! Hope you've been doing well this week. ☀️🌈
The delivery of SafePal S1 pre-orders is going on. Happy to see some users receiving their S1s already! If you haven't got your SafePal S1, wait patiently and it will eventually arrive in your hands. 🎁
This week is a week for continuous building. We have a new member, a new support channel, and some new updates about the product to share with every one of you!
1. Welcome, new team member!
We have a new community manager joining us recently. Please meet Oliver😄. Oliver had been working in Zambia for 2 years in local marketing and government relationship. He will be the supporter and facilitator of the SafePal community. You can find him on Telegram @Oliver_SafePal.
2. Hi! This is SafePal Bot, how may I help?
To provide a better onboarding process for our users and swift reply to those who might need help, we have onboarded a new widget on our website. Click the 'Help' button at the corner of the website and you will be able to talk to our support bot and leave a message! The bot can answer your questions in a second by pulling the right answer from our knowledge base. If you wonder how to use the product or submit a request, go talk to it! It'll be there 24/7. We have been working on enriching the knowledge base content to train the bot to better serve every customer. Let us know if you can't find the right answer to your questions by submitting a request. We will update the content very soon!
3. SafePal Earn Progress
This week the team has been working on smart contract development, which is the key layer of the Earn feature. The developmental process shall take 2 weeks before we move on to the sandbox testing.
In the meantime, we have reached out to several security audit institutions for timeline scheduling and audit discussion. Due to the frequent hacking cases of smart contracts in the crypto space, the team decided to work with at least 2 smart contract audit partners to secure the smart contract of Earn before it is launched. This process might take longer than expected and will impact the final launch date of SafePal Earn. We will keep everyone posted once we can enter the audit stage and finalize the launch timeline. Appreciate your patience.
4. VeChain integration is coming!
Finally! We are thrilled to pre-announce that Vechain is going to be supported in SafePal very soon. The development is 80% done and we are looking to launch it within March. After that, we will continue with Cardano and Theta. Stay tuned for us!
5. Turkish translation on the way
Since we disclosed our multi-language support work plan in our last weekly update, several translators and translation institutions have reached out. We are still estimating each one's proposal and doing sample translation. Once the partnership is confirmed, the first new language to add will be Turkish, followed by Indonesian and Filipino. Welcome to contact us if you are a translator!
6. Two grand campaigns are coming!
SafePal has been working closely with the ecological partners in the crypto space. In March and early April, there will be two major campaigns coming live. SFP holders will be specially rewarded during the campaign. Looking forward to it!!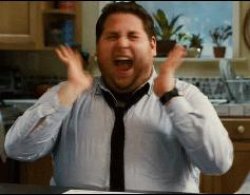 Thanks for reading this week's update. Don't miss our latest update on Twitter!
Something exciting is on its way next week
Best,
SafePal Team